FREE shipping on all orders over $100
Phone 09 871 0505 | Mobile 022 502 2377
FREE shipping on all orders over $50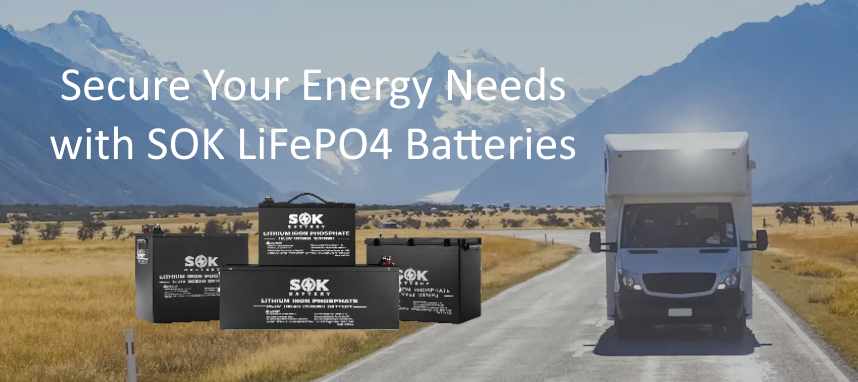 PRE-CHRISTMAS SALE
Save up to 20% on Fuses, Circuit Breakers and Busbars 
Ends 5pm December 17th
Christmas Holiday Hours
Christmas is a busy time for our delivery partners – Place your orders now to avoid missing out
SOK Battery is taking orders over the holiday period – orders over this time will be shipped when we re-open
Last day – Thursday 21st December
Reopening – Monday 8th  January
No Results Found
The page you requested could not be found. Try refining your search, or use the navigation above to locate the post.
SOk 48v Server Rack Battery
The reliable off-grid deep cycle solar LiFePO4 battery solution.
An expandable Lithium battery system that can grow with your needs.
Unlock the full potential of your off-grid, RV, motorhome or home power needs with our high-performance LiFePO4 batteries.
With longer lifespan, faster charging times, and superior efficiency, SOK LiFePO4 batteries are the ultimate power storage solution.

The SOK LiFePO4 Battery Advantage
Longer lifespan
Increased safety
High thermal stability
Low self-discharge rate
Lower maintenance cost
High efficiency
Faster charging times
Higher power density
Longer cycle life
Lighter weight
No off-gassing
Features of SOK LiFePO4 Batteries
Manufacturer backed warranty & technical assistance
Genuine new Grade A prismatic cells
Up to 20 year lifespan (4000-8000 cycles)
High quality Bluetooth battery management system (BMS)
Superior build quality and components
Robust and durable user servicable enclosures
Installed my new SOK 206 LIFEPO4 BATTERIES about 2 weeks ago on my live aboard yacht. I'm running a fridge, lights, diesel heater with fan and a mini PC for 6 to 8 hours a day. I have 750W of solar panels on my cabin roof. Last winter I had to run my diesel motor for 2 to 3 hours a day to keep a 400 AH bank of deep cycle lead acid batteries charged. I haven't had to run the engine since installing the LIPEPO even though these are the shortest days of the year !(June/July). WARNING if you are going to install Lithium batteries in a boat or RV you must adapt your charging system to avoid over loading your alternator!!! Talk to Brendan or Justin at SOK NZ they are both excellent to deal with. Love this battery.